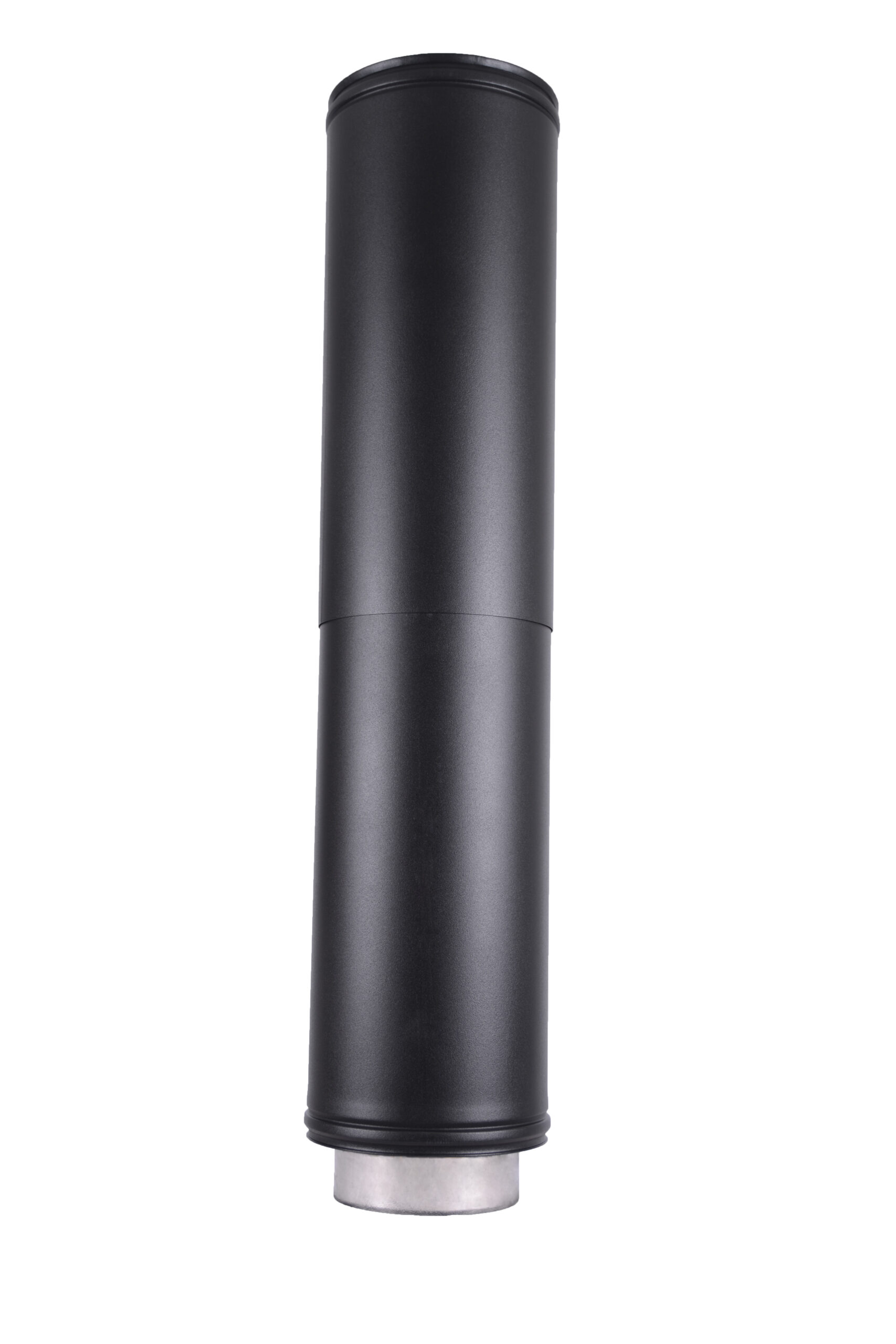 Rocchegiani Adjustable Flue Pipe 510-890mm x 4″
Description
Twinwall insulated Rocchegiani adjustable flue pipe, 510-890mm x 4″
Specification
Adjustable from 510 to 890mm
Designed for internal or external use
Fully weatherproof
Easy to install
New for 2019 is our range of 4″ and 5″ Twinwall flue and components, available in matt black and designed specifically for narrowboats, holiday homes, caravans and lodges.  It is also perfect for smaller homes and workshops.
These new flues are easy to install.  Weatherproofed fully sealed components are made to give uncompromisingly the best possible performance for both installation and use.
As well as meeting new regulations regarding fitting aboard narrowboats, Twinwall insulated flues, when installed correctly also help improve the efficiency of a stove, improve fuel consumption, help the fuel to light quicker, burn better and for longer.
*Certain items may be delivered direct from our supplier.  If you would like to visit our store to see an item for yourself please call us first to make sure it is available, thank you.*