SATURDAY 9TH JULY 2022

Please come and join us on Saturday 9th July for our annual open day! A day filled with live music, boats for sale, workshop tours, a BBQ and much more!

Discuss all of your narrowboat requirements with our staff, whether this be; moorings, blackings, welding, painting or anything in between.

There will also be a range of our marine industry suppliers present, including the wonderful Knight's Narrowboats, to answer any questions you may have.

For more information, please click here: https://aqueductmarina.co.uk/event/open-day-2022/
SIGN UP TO OUR NEWSLETTER TO BE IN WITH A CHANCE OF WINNING A FANTASTIC GIN HAMPER
THE COMPETITION RUNS UNTIL 9TH AUGUST

Please subscribe to our newsletter and be in with the chance of winning a fantastic Gin Hamper provided by the wonderful 3 Wren's Gin Company

Hamper includes: 1 bottle of gin, 2 glasses, 1 garnish pouch, 1 bottle opener, 1 luxury candle

HVO now available from Aqueduct Marina

Aqueduct Marina has filled the first boat with HVO, the greener alternative to traditional diesel, having recently installed a new dedicated tank at the Church Minshull marina on the Shropshire Union Canal.

Hot on the heels of gaining accreditation as a Clean Marina by The Yacht Harbour Association, Aqueduct Marina is now offering boat owners the option to fill up with Hydrotreated Vegetable Oil from a new 1000-litre tank. After taking delivery of the environmentally friendly alternative to diesel, made from vegetable oils, Chandlery Manager Neil Heyes got things underway by refuelling the first boat with HVO rather than traditional diesel. With no alteration to existing engines required, many see the use of HVO as the way to reduce the emissions from existing boat engines without requiring expensive conversions to electric propulsion systems.

Aqueduct's MD Robert Parton said, "We are expecting a slow uptake initially, but anticipate as boat owners gain confidence in the product, its use will increase".

So if you need to top up the tank on your boat and will be passing Aqueduct Marina, why not call in and do your bit to reduce the carbon emissions of your next trip?

For all of your narrowboat needs, please do not hesitate to get in touch with us on 01270 525040 or email info@aqueductmarina.co.uk

Aqueduct Marina kicked off the season with an opportunity to 'meet the team'

April is usually seen as the start of the season for most people, and this year the team at Aqueduct began the 2022 season with an opportunity for people to come along and meet the team. The event gave visitors the chance to talk to a number of staff members and ask questions about moorings, maintenance and sales.

In preparation, marina staff undertook a spring clean to plant up the flower beds, spruce up areas that needed a lick of paint and even renovate the Elsan point! As a result of the spring clean, the marina was ready to welcome visitors with drinks and canapés.

The event saw good numbers of people participate and take the opportunity to discuss the coming season with staff in an informal setting. Phil Langley (Marina and Operations Director) led the event and said, "The Staff site maintenance day was a great success, giving all the team a chance to do something constructive and different around the marina; we also mixed people up, so we were not working with our normal colleagues, leading to some great inter-team bonding."

Phil went on to say, "The meet the team day also had a positive impact on our customers who enjoyed seeing office staff out in their overalls. A couple of days later, this was followed by our meet the managers afternoon and marina customers social, which also saw a good-sized crowd attend. As a result, we booked in some extra work as well as gaining a couple of new moorers. It also allowed our existing customers to catch up with their fellow Aqueduct boaters while enjoying a glass of wine".

These are just the first of a number of events planned throughout the 2022 season at the Church Minshull marina. Details of these will be posted on the marina's website and social media channels.
MAINTENANCE DAY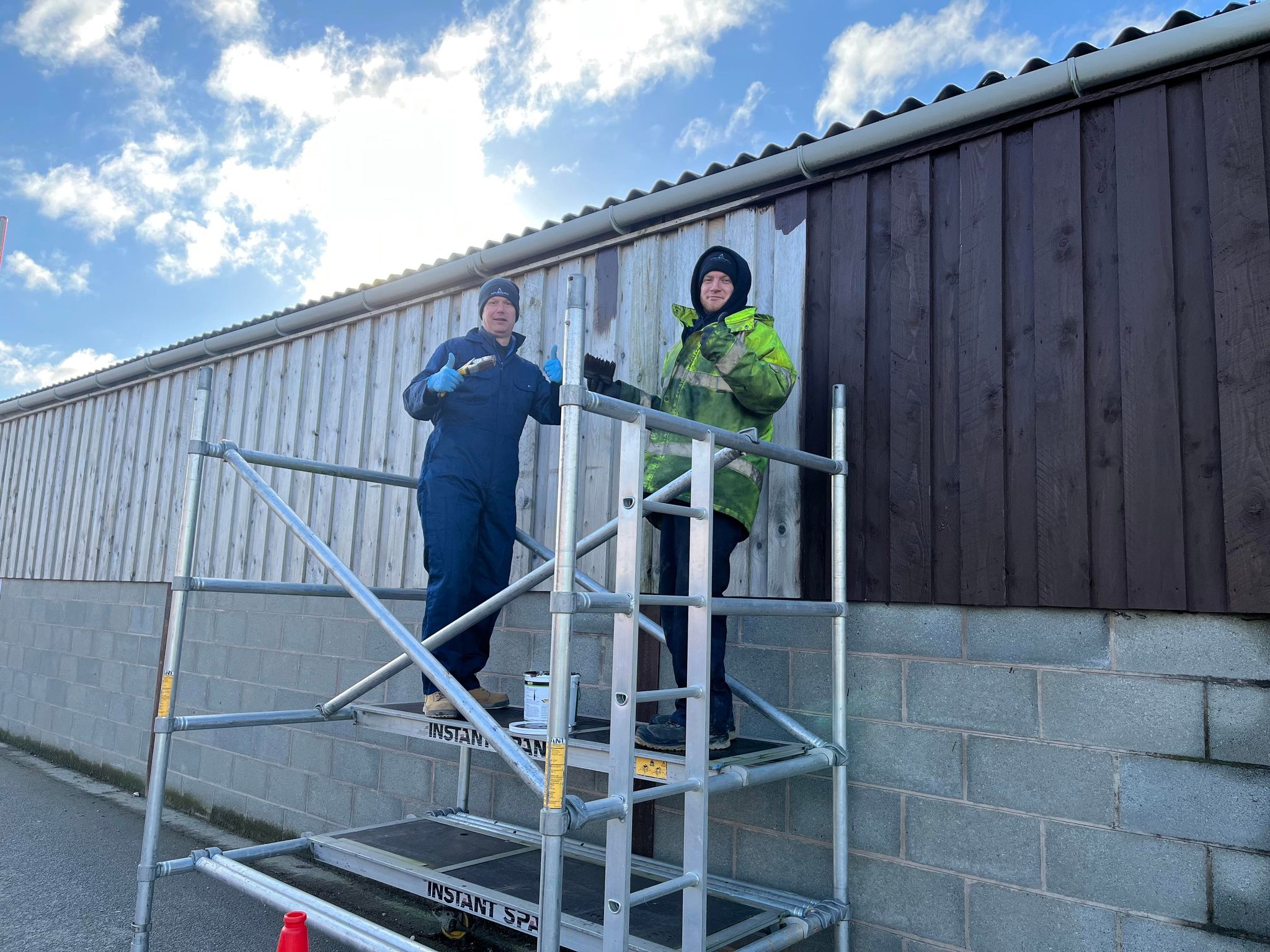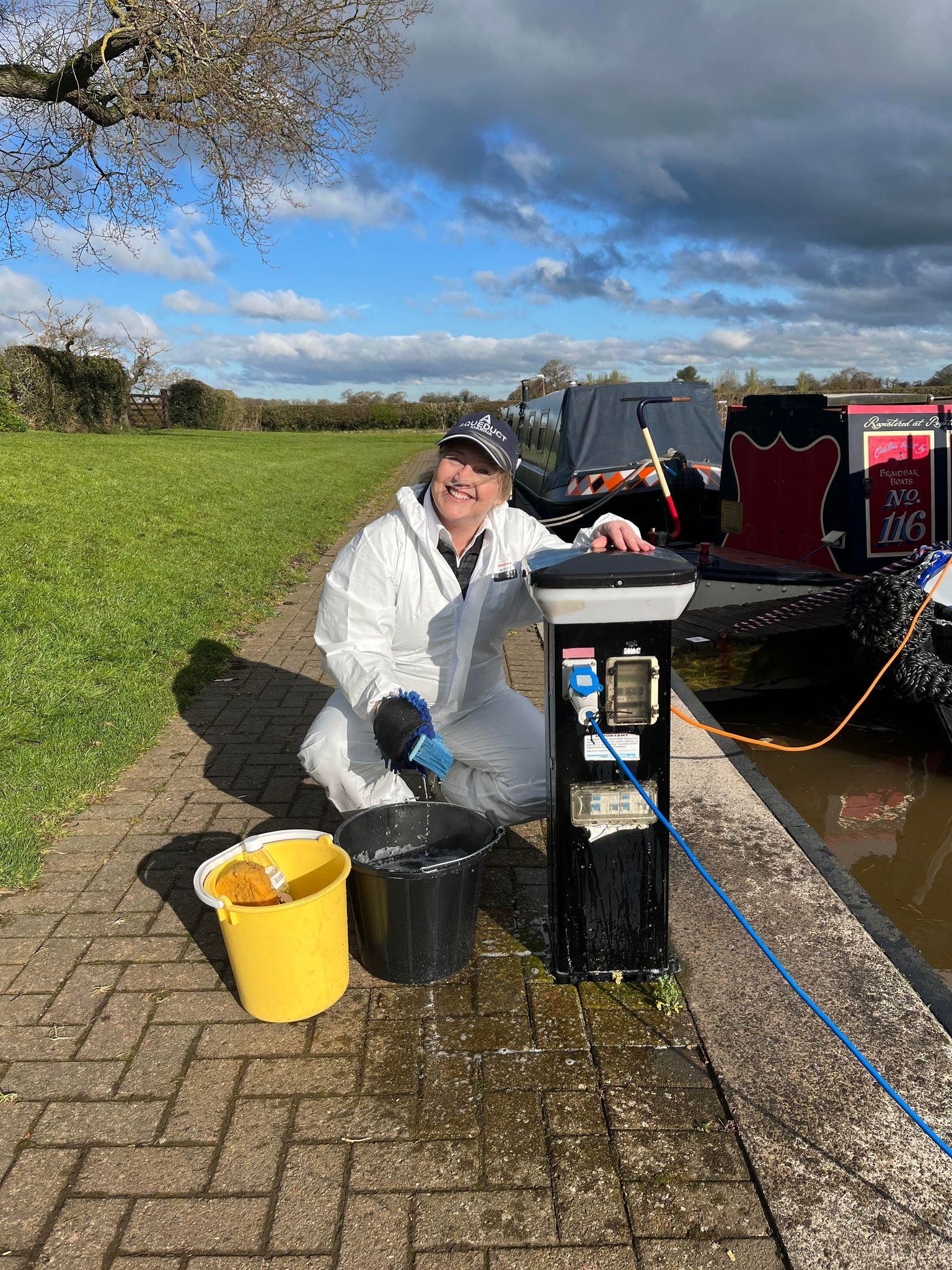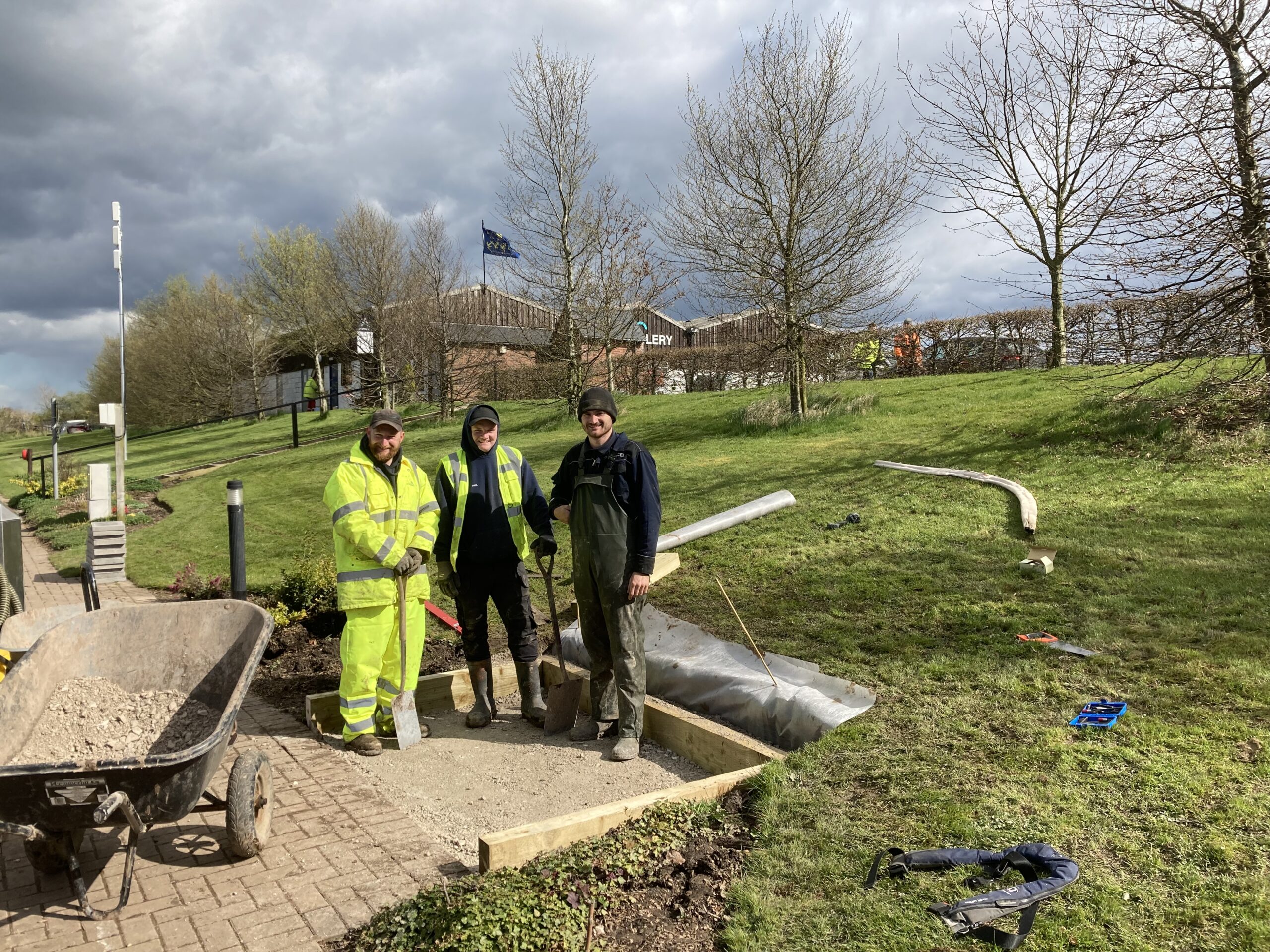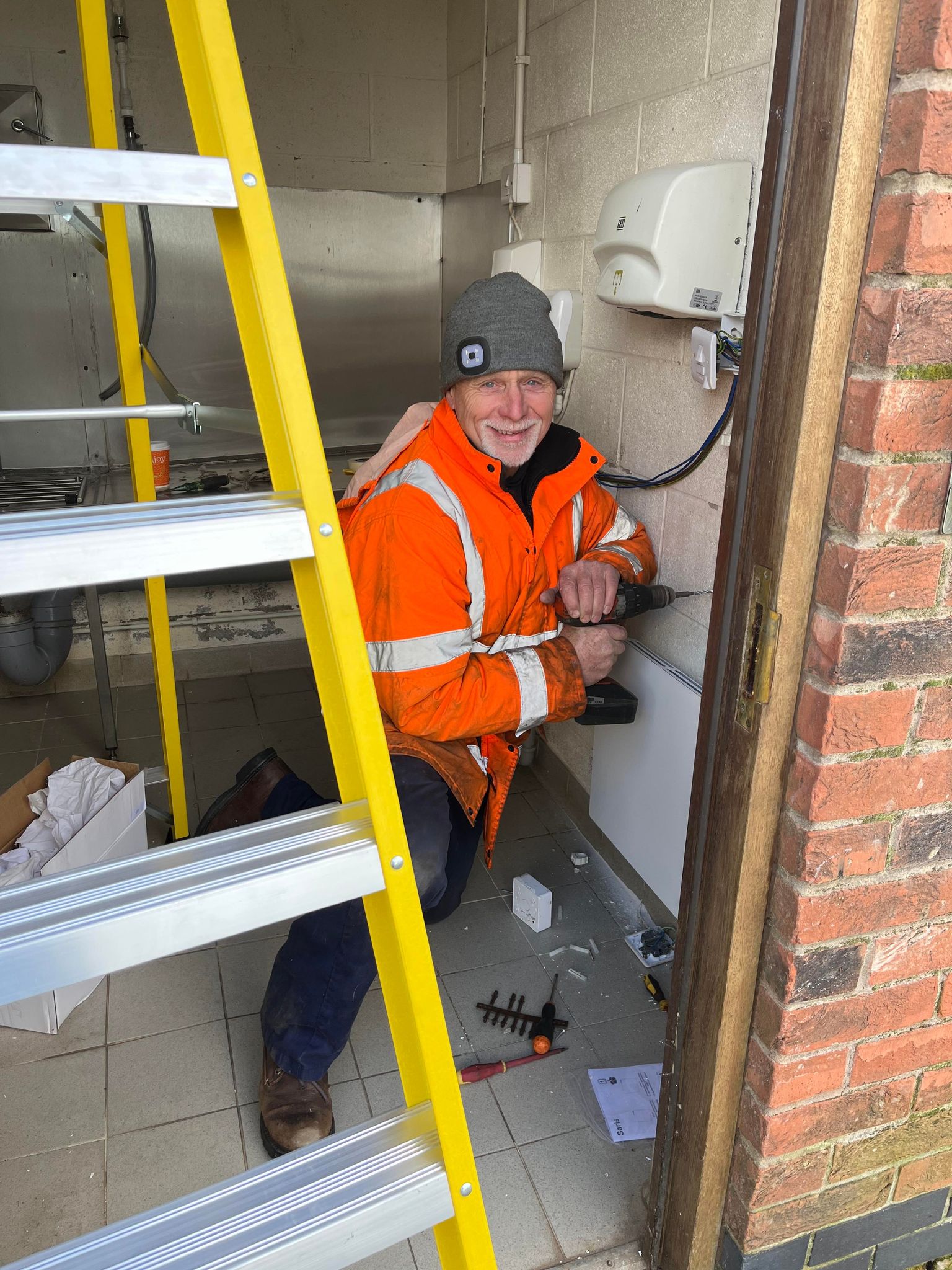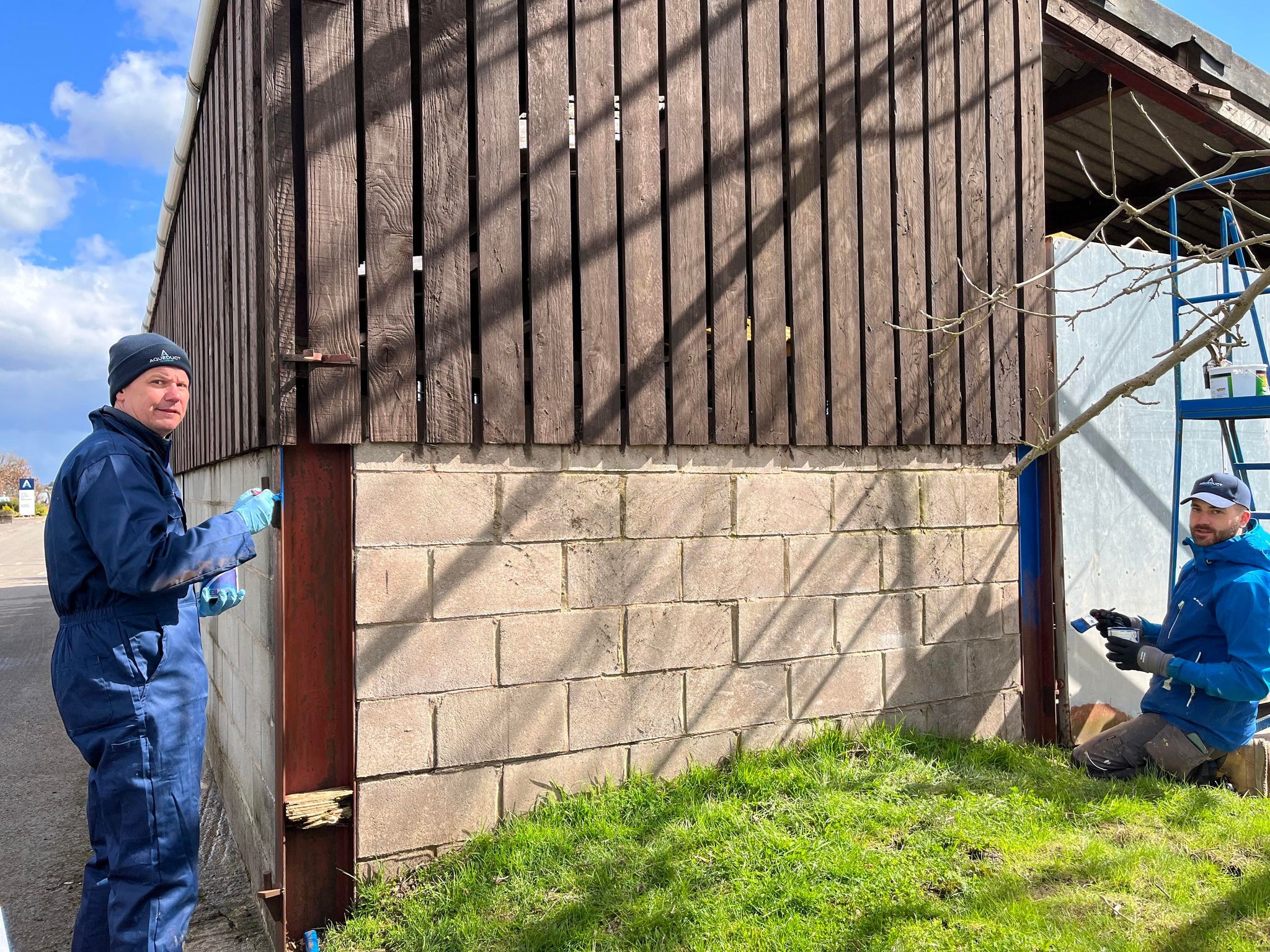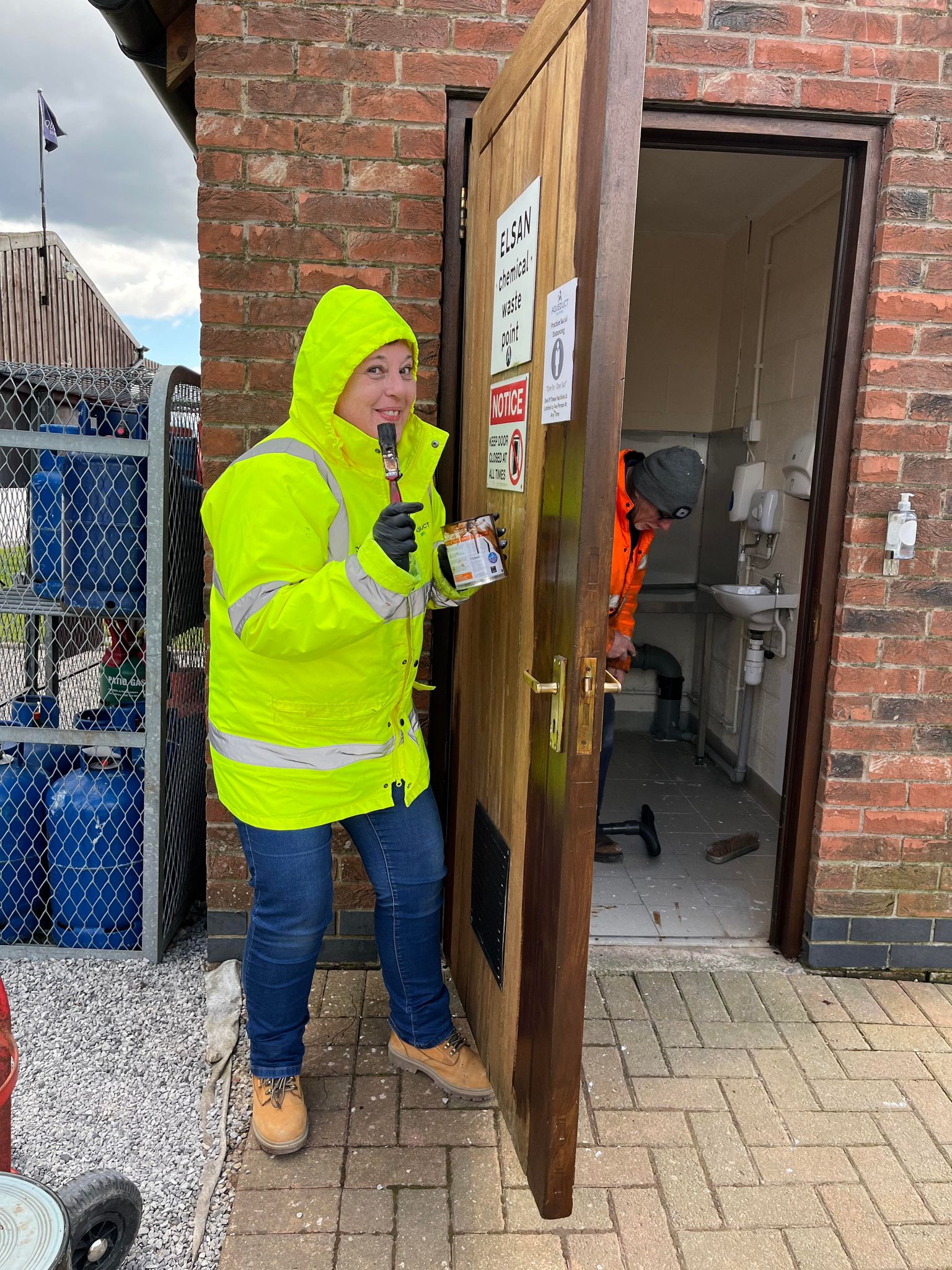 MEET THE TEAM AFTERNOON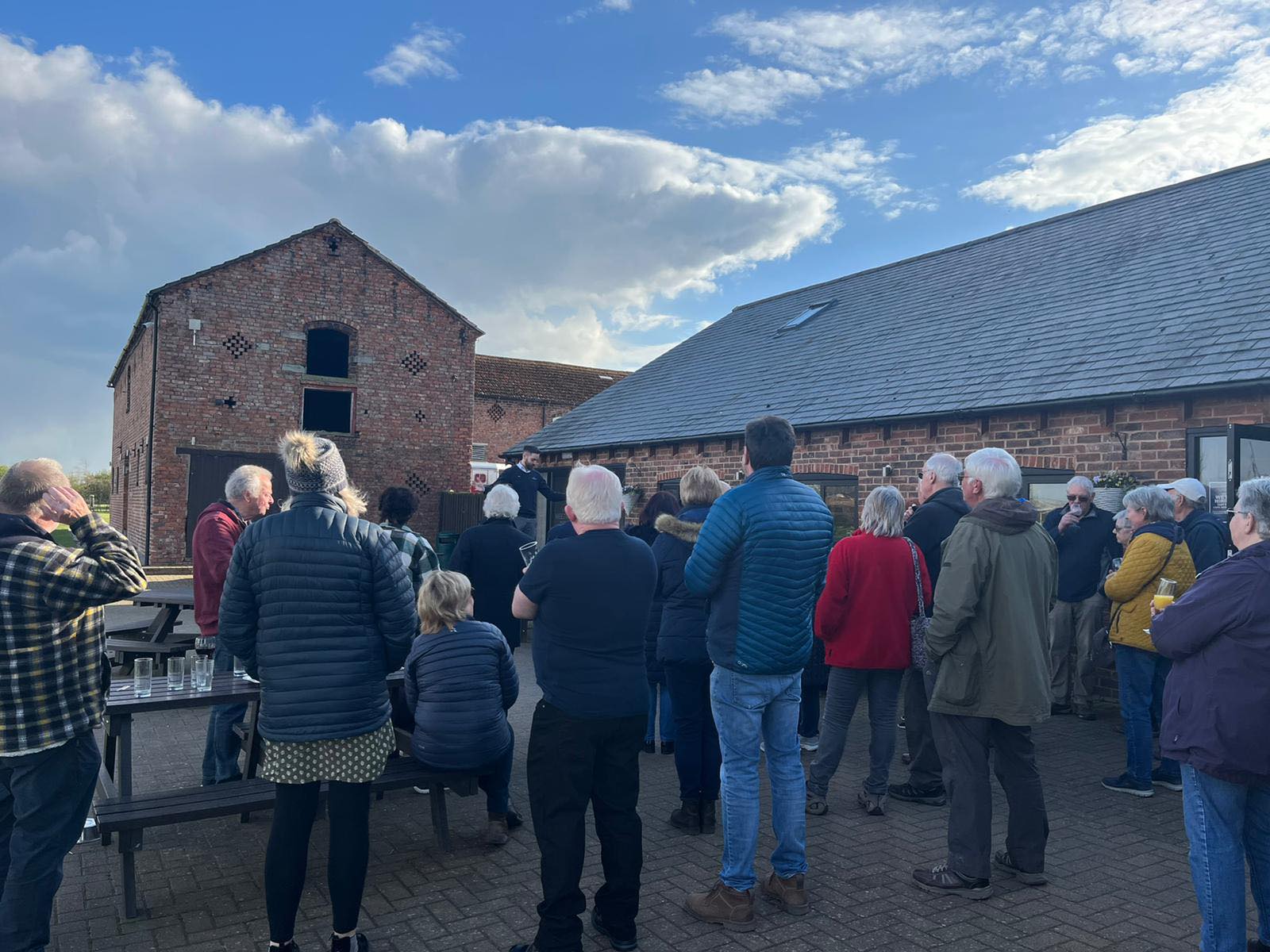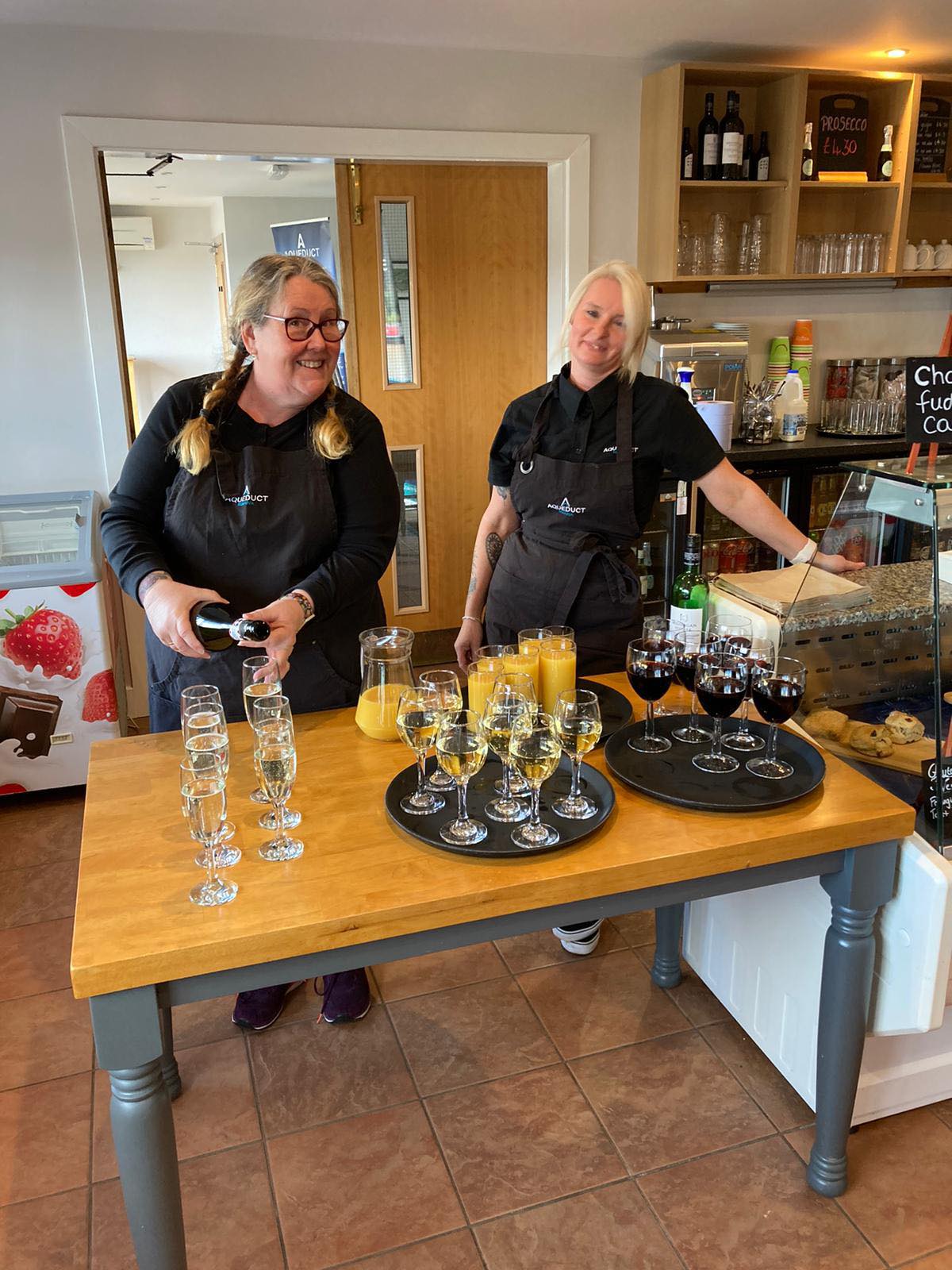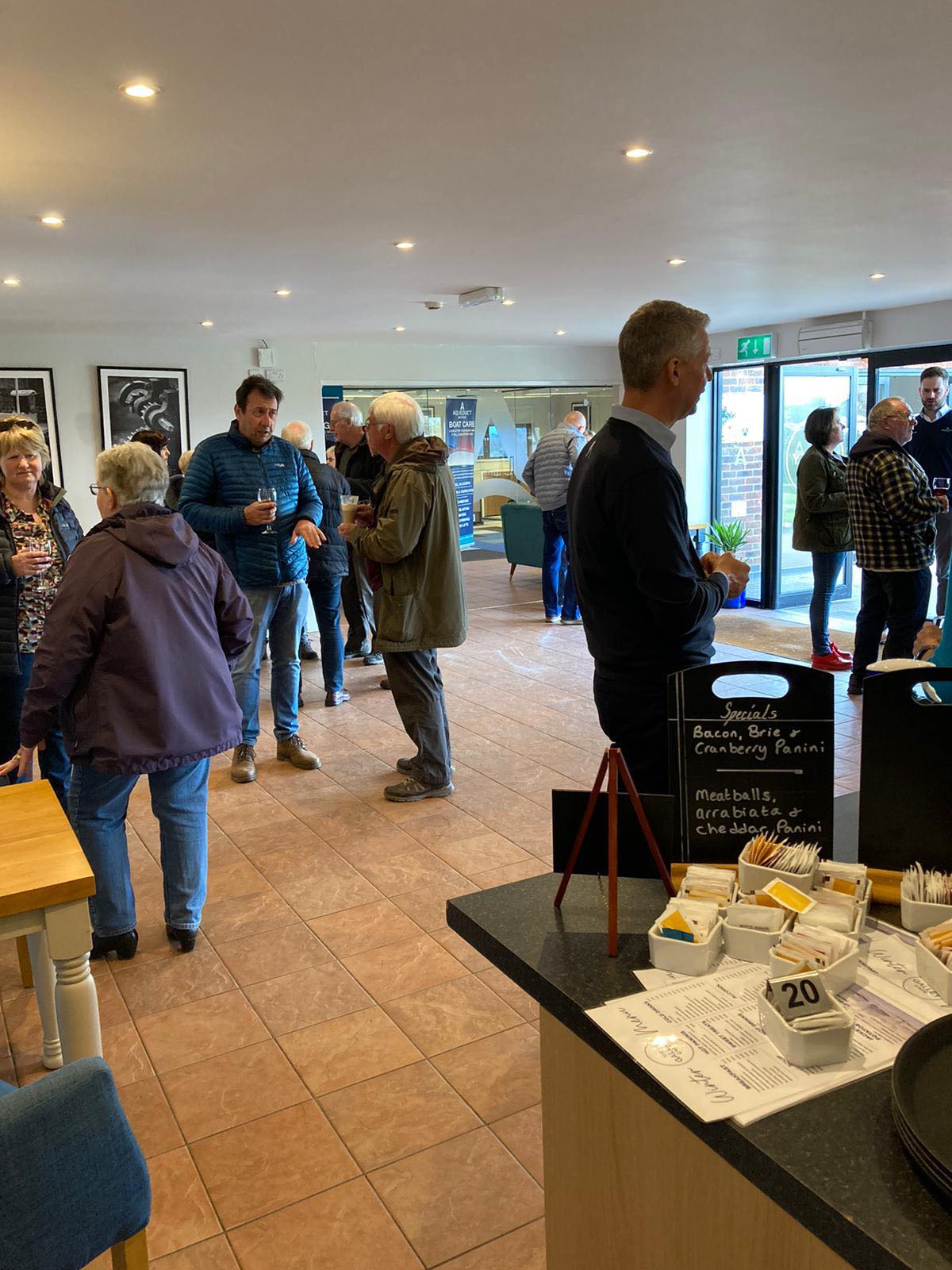 Aqueduct Marina Newsletter – Spring 2022

Aqueduct Marina are delighted to be able to publish our Spring 2022 newsletter.

We hope you enjoy reading our latest updates and news of the marina, here's to a fantastic summer ahead! 

Click on the document below to view your copy of the Spring 2022 Newsletter.

Aqueduct Marina Newsletter – Winter 2021

Aqueduct Marina are delighted to be able to publish our Winter 2021 newsletter.

We hope you are still all well and keeping safe and have a brilliant Christmas with your family, friends, and boat of course!

Click on the document below to view your copy of the Winter 2021 Newsletter.

Aqueduct Marina Newsletter – Summer 2021

We are delighted to be able to publish our Summer 2021 newsletter.

A lot has happened since our last newsletter, we hope you are all well and keeping safe through these strange times we have been living in for the last 18 months.

There are lots of exciting things happening at Aqueduct Marina and plenty of plans in the pipeline, so keep your eyes peeled!

Click on the document below to view your copy of the Summer 2021 Newsletter.

Aqueduct Marina November Newsletter

Covid, awards and new toys… its been a strange but busy few months at the marina. Inside this issue we look at what has happened over the past few months as well as looking ahead to what 2021 has in store. Click the link below to view your copy.

COVID 19 Update – 12/05/2020 Getting back to work Aqueduct retain five gold anchor status

We are extremely delighted to announce that Aqueduct Marina has retained it's FIVE GOLD ANCHOR status as awarded by TYHA.

We would like to take this opportunity to thank our staff who have all contributed towards us achieving and now retaining this high standard.

This accolade is achieved through a site assessment of specific items across six evaluation categories which are:

Planning, Policies and Procedures

On Water facilities and infrastructure

On Shore facilities and infrastructure

In addition to this a berth holder survey is also conducted.

Once the assessor has completed their evaluation and report an accreditation recommendation is put to either TYHA or MIA Gold Anchor Standards Panels for approval. Mystery shopper checks are used during the three-year validity period to ensure the accreditation remains valid as well as providing valuable additional information to the marina.

If you want more information regarding the 5 gold anchor scheme then click here

Read the full article on the TYHA website

here

Aqueduct Newsletter

Here's the first Aqueduct newsletter for 2020!

In this January issue we look ahead to 2020, have an update on a busy year for brokerage, reflect on a successful award season for the marina and one of its moorers as well as proving you with general updates for the year ahead.

There's also a brief update on the latest consultations and elections and the water regulation advisory scheme (WRAS).

Enjoy this latest issue and if you haven't already then why not subscribe and get it sent directly to you every two months.

RAM on the loose

Meaning of Ram – a male sheep, battering ram or to roughly force (something) into place… well its fair to say that RAM, the boat, which was launched at Aqueduct Marina today, is anything but sheepish, battered nor rough!

RAM is actually a brand new Canal and River Trust work-boat, and represents months of hard work by our extremely talented operations team. All members of the team have been involved in the project from start to finish and we are all very proud of the final result. The Shell was built onsite by our fabrication team then handed over to the painting department where it has been grit blasted to SA 2.5 standards and coated with a 2 Pac epoxy coating. After this RAM was completely rebuilt including a brand new Beta engine, internal fit out by Knights Narrow boats and electrical loom supplied by Loom Tech. The final painting touches where then applied including new C&RT logos and a hard wearing anti slip coating on the decks and walkways.

This craft has been very carefully designed and built to ensure that it is safe to use, comfortable for its users, extremely practical and will last the test of time as it helps with the vital maintenance work on our fantastic inland waterways.

Ambassador Business of the Year Award

The Ambassador of the Year Award sponsored by Cheshire East Council was open to any business trading within the Crewe and Nantwich area of South Cheshire. Judges from Cheshire East Council awarded Aqueduct Marina with this award as they displayed expertise and leadership in the field on a regional and national area.

Robert Parton MD of the five gold anchor marina commented on the award: "It is a huge privilege to accept this award on behalf of the whole Aqueduct Marina team."

"This award rounds of our successful tenth anniversary year,  as it is especially rewarding to be acknowledged alongside many other brilliant South Cheshire companies. Our thanks go to the South Cheshire Chamber of Commerce, Cheshire East Council and master of ceremonies Cheshire Cat Radio."

This award recognition for the Shropshire Union Canal based family marina joins the fourth consecutive Inland Marina of the Year award that was won at the Southampton International Boat Show in September.

No products in the Basket.

This website uses cookies to give you the best experience. If you continue to use this site, we'll assume that you're happy to receive all cookies. View our Privacy Policy here.